Northern Drakensberg History – Places to Visit Whilst Staying at DMR
Posted on Tue September 5, 2017.
When visiting the Drakensberg Mountain Retreat, there are plenty of activities for you and your family to do and many beautiful heritage sites and berg views to visit and enjoy.
One of the views you will want to experience is the view from the Piet Retief Pass. This is the pass through which Retief's party of Voortrekkers descended the Drakensberg in their quest for freedom and a land (Natal) of their own. This group of men consisted of 66 wagons and these were the first ever wheeled vehicles to enter Natal. The trail carved by these wagons is known as Retief's Pass and was declared a national monument in February 1977.
Another Heritage site, which is a "must see" is the Kaalvoet Vrou statue (pictured below). The Afrikaans title given to the statue directly translates to "Barefoot Women" in English. This statue is situated near Bergville at the Voortrekker Pass and is just 1 ½ km from the Drakensberg Mountain Retreat. This historic monument stands as if walking away from Natal and is in memory of Susanna Smit, who in 1837 declared that she would rather trek barefoot back over the Berg than live in Natal under British rule.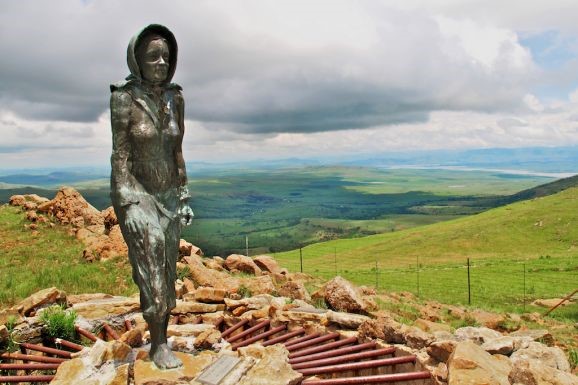 Another site you will want to add to your list of sites to see is the location where Piet Retief's' followers camped while their leader went to Zululand to parlay with the Zulu Chief Dingaan for land. The Site is named Kerkenberg because the Voortrekker's priest, Erasmus Smit, deemed the cluster of rocks at its base was worthy of a church. The views from Kerkenberg are unforgettable and one is able to look Eastward over Colenso into Northern Kwa-Zulu Natal, see the Malutis in the South East, look towards the North to see the Eastern Freestate and visit Retief's Klip too.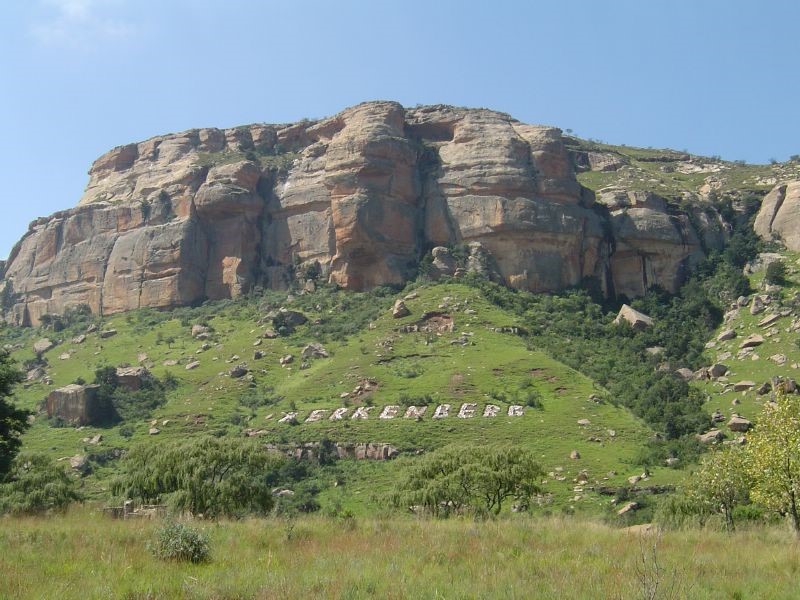 If you are interested in South African history and appreciate a good hike and magnificent views, look no further! Contact the Drakensberg Mountain Retreat today for your accommodation!