Room 2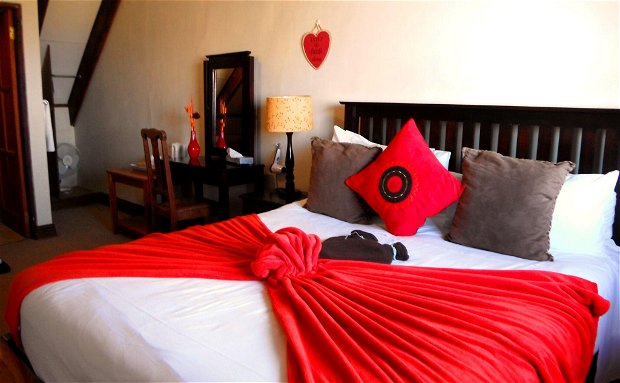 The Vergezient Lodge consists of 9 rooms each with varying rates. The Vergezient Lodge's en-suite bedrooms are tastefully decorated. We have made sure that we have a room to suit a number of needs and requirements for family, friends and business colleagues alike.
Room 2 in the Vergezient Lodge is a cosy room that is situated upstairs and boasts a beautiful view of the Drakensberg Mountain Range. It provides the perfect space to relax and unwind whilst enjoying the breath-taking beauty of the Drakensberg Mountain range.
Room 2 is furnished with a comfortable queen size bed and dressing table; as well as a coffee/tea making station. The room boasts an open plan shower with separate toilet and basin.