The Zonderntwyfel Barnhouse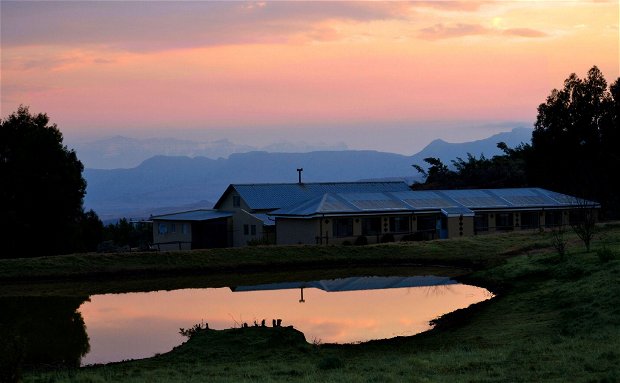 The Barnhouse offers exclusive use accommodation for group bookings. The perfect venue for a company break away, conference, retreat or getting the whole family together for some quality time. With self-catering available in the well-equipped kitchen, you have the freedom to cook whatever and whenever you choose to.
It has 5 en-suite bedrooms sleeping 12 people, and 4 dormitory-type rooms that can accommodate up to13 people. This allows a group of up to 25 people to be accommodated here. The dormitory rooms have the use of 2 separate ablutions with showers, toilets and basins. Should the group be larger than 25 persons, both the Barnhouse and the Lodge may be used for accommodation purposes.
The comfortable Barnhouse is generously proportioned. A wood-burning stove in the open-plan kitchen / dining room and fireplaces in the lounges provide cosy comfort on even the coldest days.
These, together with the large verandah, flower-filled conservatories, indoor pool and large function room - all with incredible views - ensure guests will enjoy a comfortable, relaxing stay regardless of the vagaries of the weather.
Self-catering for the Barnhouse is exclusively for group bookings as there is one kitchen.
The TV and Pool table in the Lodge are for the exclusive use of Lodge residents unless special arrangements are made with Management for a particular event.
If you're looking for more information on our accommodation and what we have to offer should you book the Barnhouse, simply fill in our online enquiry form and we will be in touch or you can give us a call directly!