Room 1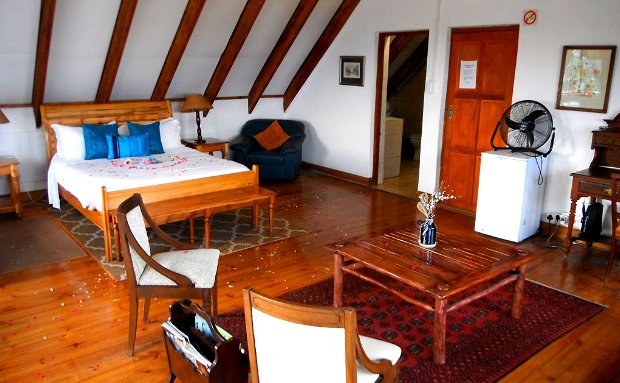 The Vergezient Lodge consists of 9 rooms each with varying rates. The Vergezient Lodge's en-suite bedrooms are tastefully decorated. We have made sure that we have a room to suit a number of needs and requirements for family, friends and business colleagues alike.
Room 1 in the Vergezient Lodge is a spacious upstairs room that boasts magnificent views of the Drakensberg Mountain Range and all through exquisite large wooden framed windows – a dream to sit and enjoy.
Room 1 is furnished with a small lounge, dressing table, coffee and tea station; a queen size bed as well as an additional single bed and an en-suite shower with toilet and basin.