Your Next Conference Venue
Posted on Tue November 15, 2016.
Are you in search of a conference venue or company getaway in the countryside? Do yourselves a favour and take a look at our unique, cosy and scenic property in the Northern Drakensberg…
The Drakensberg Mountain Retreat offers a conference hall of 8m x 15m in size, which is attached to our Barnhouse. We can accommodate all conference attendees in two venues, our Zonderntwyfel Barnhouse and the Vergezient Lodge. Company or corporate groups can book either one or both of these buildings for their exclusive use.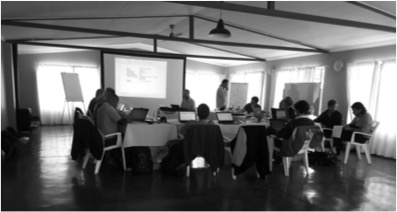 Most companies, no matter the industry require similar key facilities when hunting for the perfect conference venue. Drakensberg Mountain Retreat ticks the following boxes for conference facilities;
Great value for money
Airy conference room with plenty of natural light and beautiful panoramic views
Exciting venue for all audiences (local or international)
Fully catered meals, this includes coffee/tea and biscuits for break times (self catering is also an option should you prefer this)
Easily accessible venue for people travelling from Durban, Johannesburg or Bloemfontein
Arrangements can be made for the equipment that you require, our management will assist with this
A memorable experience/views for outside of conference times
Exciting range of activities for free time (such as hiking, swimming or mountain biking).
We are also willing to go the extra mile should companies have any special request
Drakensberg Mountain Retreat recently received some very positive feedback from our latest conference clients of 14 internationally based scientists who stayed in our Barnhouse. Their only "complaint" was that the beauty of DMR was too distracting for a conference! They therefore decided to cancel part of their afternoon conference session and instead to go hiking for a few hours to enjoy the scenic splendour on offer and then to continue with conferencing into the evening!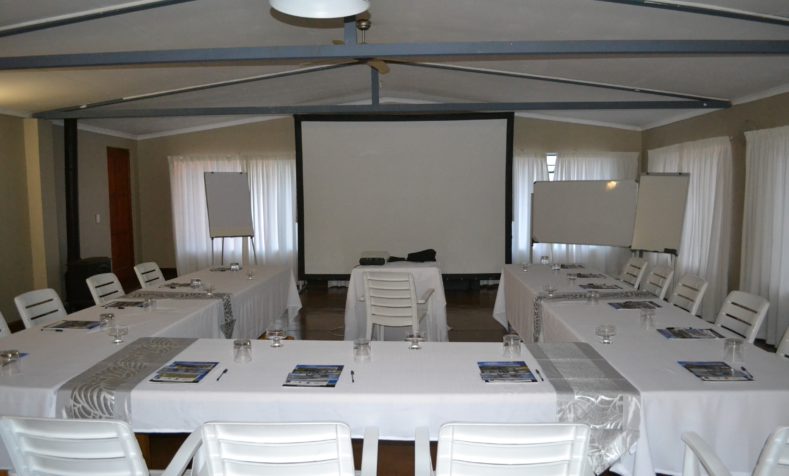 Pictured above is a recent set up for a conference held for a small group
(14 people) at The Drakensberg Mountain Retreat
If you are interested in booking our conference venue or require some more information, please call DMR on: +27 82 927 2676 or take a look at our website on www.drakensbergretreat.co.za
Or book online now: http://www.nightsbridge.co.za/bridge/book?bbid=14921#_ga=1.258905164.719862582.1421690086