4 things to do in the Northern Drakensberg
Posted on Fri December 5, 2014.
No matter what your idea of a holiday is, the Northern Drakensberg has an activity for you and your family to enjoy. Whether its romance, adventure or arts and culture you're after, we have it covered! Find some activities to do whilst staying in the Northern Drakensberg below…
1 for the view…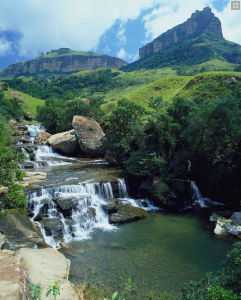 Visit the second highest waterfall on the planet, the Tugela Falls. The waterfall is situated in the Royal Natal National Park and the best time for viewing is during summer.
Take one of the two hiking trails that lead to the Tugela Falls. The first of the hiking trails involves a full day of walking to the summit of Mount-Aux-Sources whilst the second trail offers a more gentle hike which leads to the foot of the falls (through the beautiful indigenous forest in the Tugela Gorge).
Contact Drakensberg Mountain Retreat for more information on these trails as well as to book accommodation for your stay.
2 for Romance…
Fancy something adventurous and romantic? Why not take a horse ride through the mountains and canter through the breath taking scenery. There are various trails offered by the Montusi Estate in the Northern Drakensberg, ranging from easy outrides on the Estate for the beginners to trickier trails for those who are more experienced and confident. Email info@montusi.co.za  to book your horse ride today.
3 for Adventure…
If it'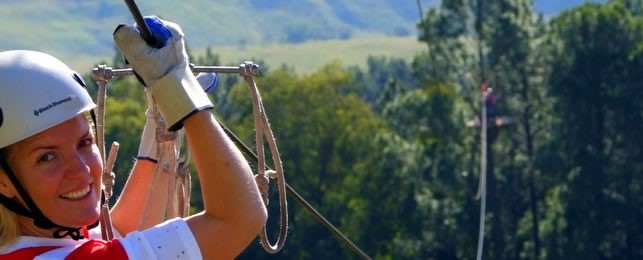 s an adrenalin rush you are after then look no further than the 900m forest cable tour.
If it's an adrenalin rush you are after then look no further than the 900m forest cable tour. This cable tour is the fastest in South Africa and takes you through the forest over seven wooden platforms/stops.
If that still doesn't do it for you then why not try the "King Swing"? This swing offers the adrenalin junkies a 17m free fall from a treetop suspension bridge, which is accessed by a magical 21m spiral staircase.
Take a picnic basket and enjoy a day out, filled with adventure! Email All Out Adventures: info@alloutadventures.co.za or give them a call: +27 (0)36 438 6243 to making a booking.
4 for Culture…Walks and hikes with stunning views and Bushmen paintings
If y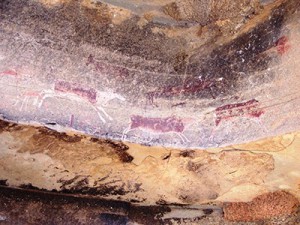 ou have an interest in South African culture, history and art, the Drakensberg Mountain Retreat offer guided tours to help visitors understand and interpret the San Bushman paintings and content. Learn about the cultural significance of San rock art and explore the majestic Drakensberg views and mountains on the Dreakensberg Mountain Retreat tour.
Other activities available on the Drakensberg Mountain Retreat farm include;
Spectacular views of the entire Central and Northern Drakensberg
Mountain bike trails
Birding, particularly raptors
Indoor swimming pools
Full size snooker table
Photography opportunities
Baby Grand piano
Reading, relaxing, board games
For any enquiries please contact the Drakensberg Mountain Retreat:
Call: 082 927 2676
Email:  info @drakensbergretreat.co.za