Mountain Bike Race and Accommodation in the Drakensberg
Posted on Tue September 5, 2017.
Are you and your family looking for an adventure? Are you into the outdoorsy/active stuff like a Mountain Bike Race? Take a trip to The Drakensberg for a fun weekend packed with activities for the whole family!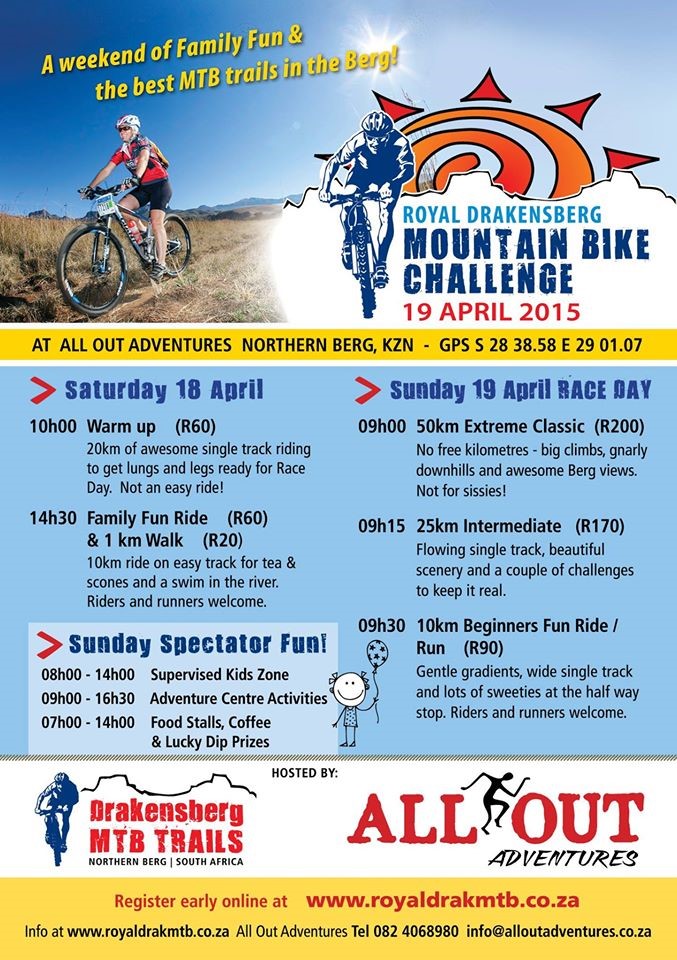 Date: 18 and 19 April
Time: Whole Day Event
Place: All Out Adventures (GPS S 28 38.58 E 29 01.07)
There are plenty of races to choose from (see poster for details) depending on your fitness! Opt for a friendly race or if you are the competitive type, go ahead and enter the 50km Extreme Classic Race. Spectators and children can enjoy all the attractions at All Out Adventures, including a supervised Kids Zone to keep them busy while you race. The Drakensberg offers some of the best views in South Africa and makes the perfect backdrop to a race and weekend away! For some great mountain biking tips follow this link: https://www.foldingbikezone.com/mountain-bike-tips/
Find accommodation close to the race location