San Art And Bushman Paintings In The Drakensberg
Posted on Tue September 5, 2017.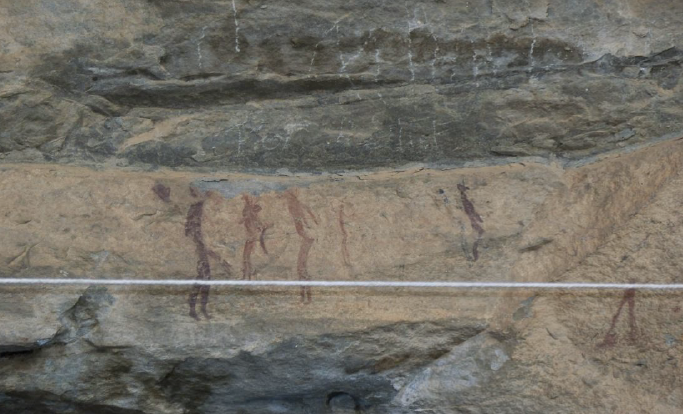 Above: Some of the rock art available to view at DMR
The intriguing and history filled "San rock art", or more commonly referred to as "bushman paintings" are one of the main reasons tourists choose to visit the Drakensberg Mountains. And rightly so, the art has revealed a great deal about the history of the "San people", South Africa and European colonists, all dating back to 26 000 years ago. The rock art can be found in various locations all over the Drakensberg Mountains, including here at DMR.
The "New Beginnings" hiking trail at the Drakensberg Mountain Retreat features examples of these incredible pieces of art history.
Features in the San Art at DMR include;
– 14 meters of rock art
– 282 paintings (in orange, red, bichrome, polychrome, yellow and black)
– 145 human figures are depicted in these paintings
– 111 animals are illustrated here
History
The name "San" originates from the Khoi word "Sonqua" (meaning "those without cattle"). In 1652 Dutch settlers described these same men as "hunter gatherers" and genetic evidence suggests that they are amongst the oldest people in the world.
The bushman paintings depict a range of stories that reveal a lot about their lifestyle and history. There are many paintings of these people hunting and dancing. Their "rain dance" in particular is known for its spiritual power – they believed that dancing, besides for rainfall purposes, could be used for healing, hunting and removing societal tensions.
Viewing these paintings for yourself is something one has to do to be able to appreciate the significance and history.
The tourism value of the San Art at the Drakensberg Mountain Retreat
The San Bushman Rock Paintings located at the Drakensberg Mountain Retreat were recently put to the test by The AMAFA Management Plan and the results were as follows…
The tourism value of the site at DMR is high due to various attributes;
1. The diversity of art on site
2. The fact that it is easily accessible for people to view
3. It forms part of a group of cultural heritage sites that can all be visited on route to the bushman paintings.
4. The hike up to the San Art is lined with Dutch/Afrikaaner architectural history (19th /20th century).
5. Ox-wagon tracks that rasped stone surfaces can also be seen on the way up to the viewing of the paintings.
6. You may even be lucky enough to spot Antelope, grey Duiker, Eland, Giraffe, Horses, Hartebeest, Impala, Feline and Blesbokke on your journey.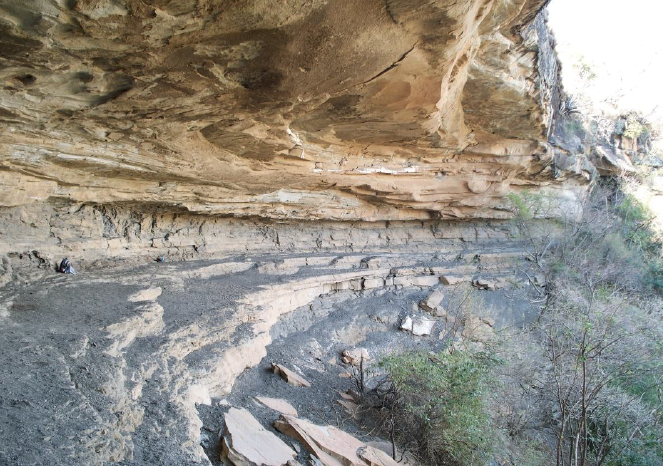 Above: The bushman painting site at DMR
You may also like to read:
https://drakensbergretreat.co.za/the-history-of-the-drakensberg-mountains/ 
Plan your trip to the Drakensberg Mountain Retreat in order to experience these Rock Paintings for yourself!
Extracts from AMAFA, Management Plan.