THE IMPORTANCE OF TAKING A BREAK WITH YOUR "SPECIAL PERSON"
Posted on Tue September 5, 2017.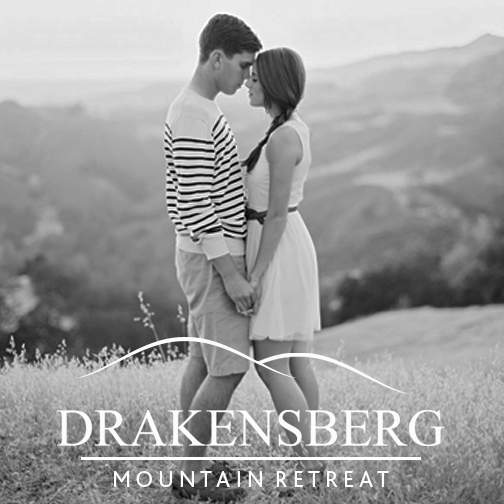 Who doesn't dream of a romantic weekend away with their special person? Seriously, what more could one want than a weekend alone, being pampered in the mountains and spending every minute with their partner?
More often than not though, those thoughts become nothing but a distant dream because we get too busy, feel that our budgets are too tight or perhaps have some big bill or debt to pay off that takes priority! But a vacation doesn't need to break the bank and you don't need to be away for weeks on end to reap the benefits of a holiday. Drakensberg Mountain Retreat offer affordable and romantic weekends away for you and your partner to enjoy and unplug from the realities of life.
There are countless benefits to taking a break and escaping work / everyday activities / chores…
Recharge your body and mind by physically removing yourself from society, work and the stresses associated with it.
Improve and strengthen your relationship by spending quality time together. You will not only be road tripping to the Drakensberg (by the way, road tripping has proven to be one of the most bonding experiences for couples) but you will also be enjoying the views, meals, relaxation and activities on offer once you arrive in the Drakensberg.
Taking a break and clearing your head has been known to increase your productivity when you get back to work. Think of it as a detox for your brain which means you will have a clear and productive mind-set when you return from your trip.
Improve your mood. Changing your environment and routine can influence how you think and feel about yourself, your partner and the world around you. This in turn will improve your overall mood.
Most couples crave more free time together where they can give one another their undivided attention, a weekend away will give you just that! It's just you, your partner and the mountains! This quality time and attention will most definitely create intimacy
So many couples go from being "in love" to "squabbling roommates" and this is mostly due to neglect, you end up spending so much time together that you don't appreciate it enough and take one another for granted. A holiday allows you to have fun together and appreciate one another more. Being away removes you from problems and responsibilities and allows you to just have fun together. This time and fun will allow you to see what attracted you to one another in the beginning.
Feel more centered and connected to an inner peacefulness…
Married with children? Yes, we get it, holidays can become more of a logistical nightmare than a romantic weekend away. With that said, DMR do offer plenty of activities to keep the children busy and have some tips for you to keep in mind when travelling with the kiddies. Although getting a sitter and spending the weekend alone may sound more appealing, enjoying a family vacation together will remind partners how centrally important their relationship is and create incredible family memories
Lastly, holidays introduce couples to new things, places, countries and cultures that stretch your minds and challenge you physically. Sharing this as a couple enriches the experience, which again, will strengthen your bond.
So now that you know the importance of taking a break with your "special person", check out which rooms are available on Valentine's weekend and book online now!
You may be interested in reading some of the following;