Trail Runs in the Drakensberg…
Posted on Tue September 5, 2017.
In early February 2015 Drakensberg Mountain Retreat hosted its second Trail weekend and numbers were significantly up from the first Trail weekend held in October 2014!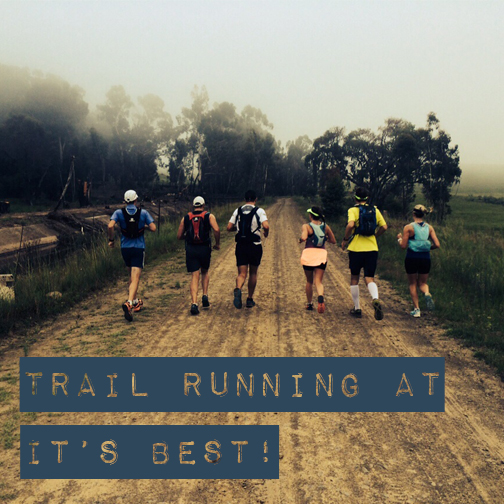 The longer distance trail runners set off in misty conditions on Saturday morning to do a 26km trail (550m of ascent) across the Drakensberg Mountain Retreat and neighboring farms. This was great run for those looking to get some serious training in for the AfricanX Race in March this year. The mist soon lifted as the morning wore on and the great weather that was promised on the forecast, arrived. A few of the historic sites were incorporated on the run to make it even more enjoyable, this included Retief's Pass and the Kaalvoet Vrou Statue.
The other runners set off on various shorter trails of 6km to 9km around the Drakensberg Mountain Retreat. The rest of the day was spent admiring the views, going for shorter walks and enjoying a refreshing swim in the pools at DMR.
The morning of Day 2 started early and a lot warmer than Day 1…with a few tender legs too. A number of the trails on the DMR farm were combined to make up a run of 15km. The going was extremely tough as the day went on to reach temperatures of 30°C. Runners were relieved to reach the waterfalls where they were able to stand underneath the cascading water and cool off before continuing with the second part of their run, back to the lodge.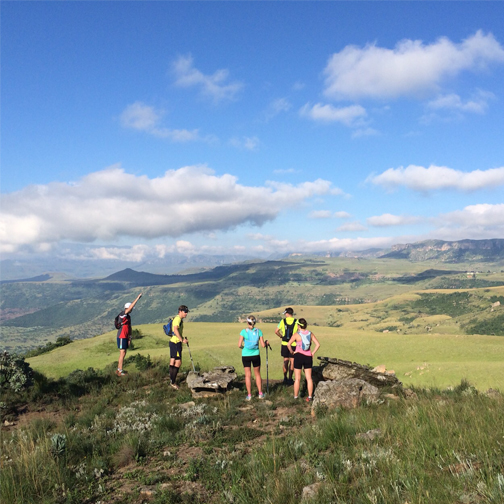 The shorter runs provided the groups with well-marked fun trails around the farm. For those who weren't keen on running, separate tracks were provided for the Mountain Bikers – a 20km and a 45km track. All the athletes were treated to a wholesome and delicious meal after all their hard work and training.
Overall a great weekend of beautiful South African weather, spectacular views and productive training was had by those who participated. Keep a look out for future events at the Drakensberg Mountain Retreat – new trails and more fun on its way!