Winter, Snow and Hiking in the Drakensberg Mountains
Posted on Wed August 30, 2017.
Winter…not always a South Africans most favorite season but most definitely a season that can be enjoyed by embracing the cold and taking on new activities in the Drakensberg Mountains. Besides the cold, the Drakensberg is lucky enough (most years) to experience a gentle white dusting of snow. See below some photographs taken of the magically snow-capped Drakensberg Mountains. At our Retreat, snow is not something we're used to nor something we wish to experience all year round but something we embrace and love for the couple of days a year that we get to experience it.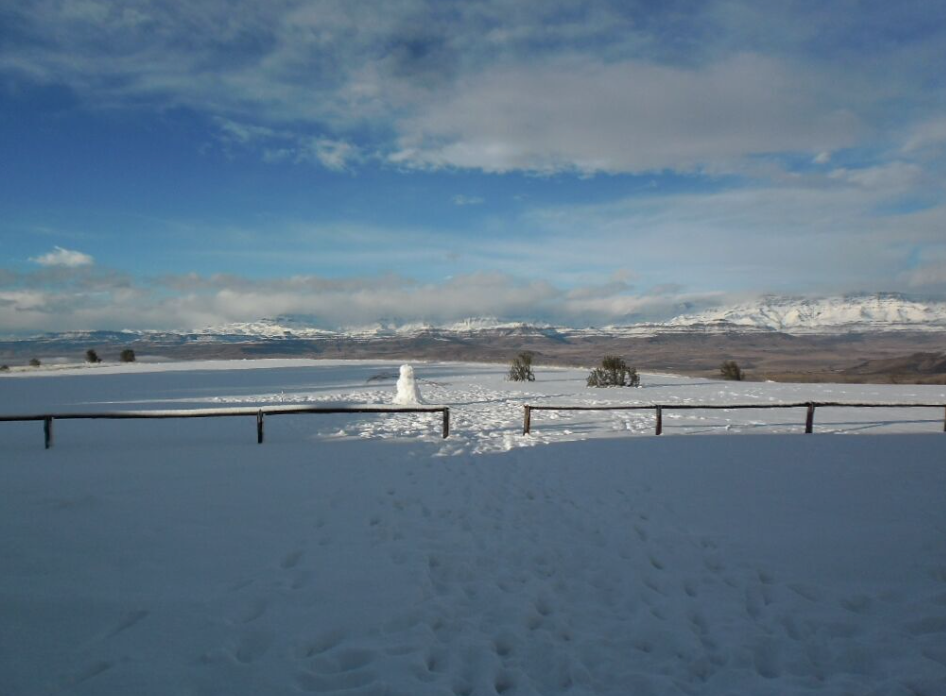 Every year people from the surrounding provinces take a drive to look at the snow, perhaps for them or their children, this could be an exciting first, or they're just making the drive to attempt to build a snow man – snow brings fun for almost all.
But what about the hikers? Hiking in the snow is dangerous due to slippery conditions and not highly recommended but luckily, for hikers, as mentioned above – snow is not a regular phenomenon! Thus hiking can be enjoyed almost all year round (and we personally prefer winter hikes).
WHY WINTER (between May and August) IS BEST FOR HIKING?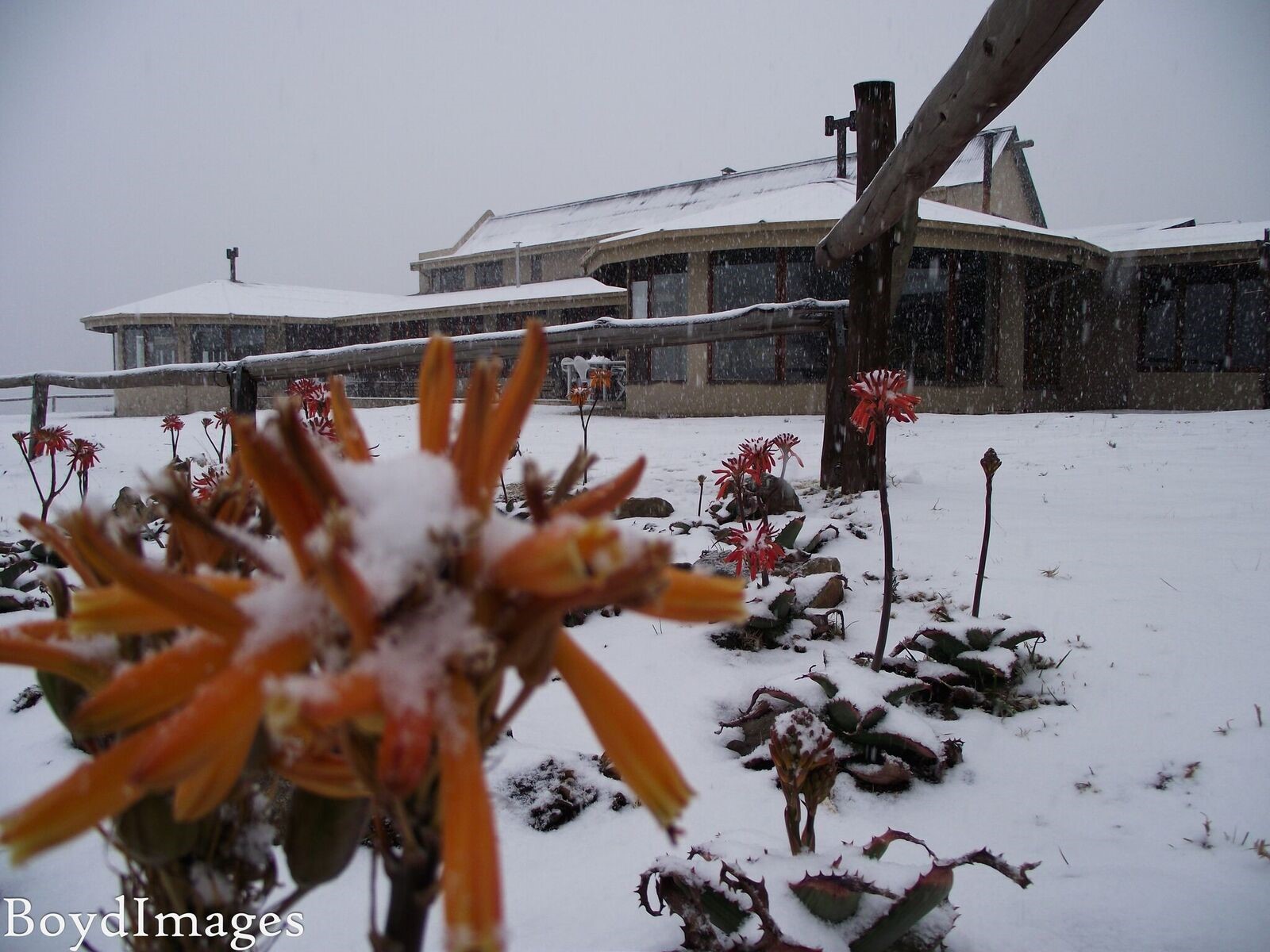 For the most part, the Drakensberg winters are fairly mild and only require some "extra gear" which may include jackets, scarves and possibly a pair of gloves but none of the above will negatively impact your hiking adventures. In fact, we would go as far as saying that the winter hiking conditions are more pleasurable for the hikers.
The cooler temperatures mean that your stamina is greater and there is less perspiration involved! 😉
If you're a seriously active person then you probably like to enjoy the hiking/running/cycling scenery whilst the sun is out but the advantage of doing these activities in Winter is that there is less greenery/shrubs and therefore more chance of seeing some local birdlife/animals…and the sun will still probably be out!
Winter in the Drakensberg also brings drier weather and so there is less chance of rain spoiling your hike.
Less chance of those unpredictable summer thunderstorms.
WHAT TO WEAR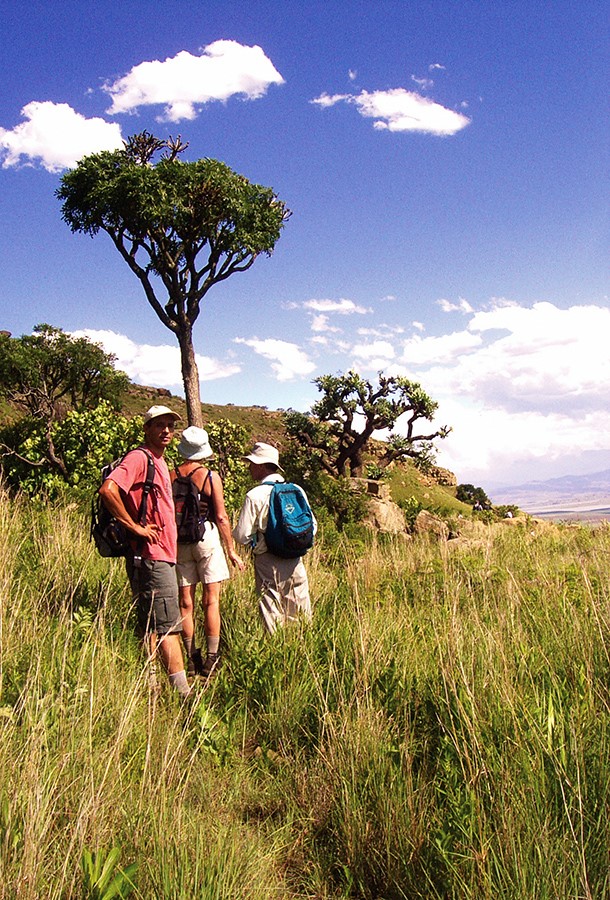 Winter hiking temps can vary quite dramatically. Days warm up to somewhere in the lower 20s but late afternoon or early morning can be pretty chilly. You'll want to pack accordingly so that your hike can be enjoyed no matter the conditions. It's key to layer your clothing so that you can put on and take off accordingly…
hiking boots
waterproof jacket
beanie, gloves and warm padded socks
sunscreen (even in Winter the UV can be quite strong)
regular back-pack hiking essentials
GENERAL HIKING TIPS
Always hike in groups of three or more
Rather be prepared for the worst – pack snacks, water and extra clothing in case you are forced to camp in the mountains overnight.
HIKES AT THE DRAKENSBERG MOUNTAIN RETREAT
We have a range of hikes available in the Northern Drakensberg and surrounds that are accessible from the resort.
Our hikes range in difficulty and can be enjoyed by beginners and pros alike.
If you would like to book your next Winter trip to the Drakensberg Mountains, have a look at our details online or make a booking now.
Other blogs you might like to read include;
– How To Pick The Right Holiday Accommodation At DMR? Which Suits You Best?
– Intimate Weddings with a View!
– Five Reasons A Mountain Retreat Is The Best Type Of Family Holiday