The Perfect Long Weekend In The Mountains
Posted on Wed March 7, 2018.
Who doesn't enjoy a long weekend in the mountains? Fresh air, majestic mountain landscapes and views to take your breath away, nothing better in our opinion.
Taking a long weekend break away from the hustle and bustle of the city every now and again is good for the soul, giving you time to relax; re-focus yourself and come out on the other end feeling rejuvenated until your next getaway. But what exactly does the perfect long weekend in the Drakensberg consist of? Well, we thought we would break it down for you as best we can.
Drakensberg Mountain Retreat is a magnificent destination for your long weekend away. Situated in the Northern Drakensberg on a high ridge that overlooks the Drakensberg and Maluti mountain ranges and offering you much more than comfortable, affordable country-style accommodation. The picturesque views, vast natural spaces, wild winds, and unforgettable trails make it the perfect place to experience the beauty and magnificence of the Drakensberg.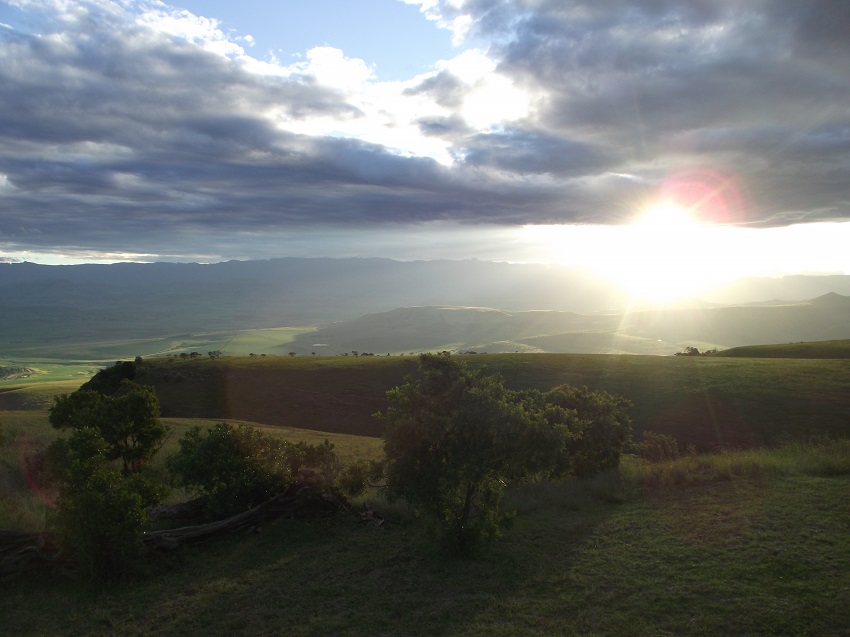 (The view from our Zonderntwyvel Barnhouse accommodation)
Upon arriving at Drakensberg Mountain Retreat, you have two choices when it comes to your accommodation. Firstly, the Zonderntwyvel Barnhouse which is perfect for a self-catering weekend away with a big group of friends or family. The Barnhouse is generally quite spacious, with a wood burning stove – giving you a proper country-style cooking experience – and fire places in the lounge, the Barnhouse will ensure that you are comfy and cosy on even the coldest of days. Secondly, we have the Vergezient Lodge which give you the choice of Bed & Breakfast or Dinner, Bed & Breakfast alike. The Lodge has numerous lounges and fireplaces with décor that blends rustic charm and old-fashioned elegance perfectly. The lounge, dining room and enclosed veranda offer comfy spaces with a 100km panoramic view of the Central and Northern Drakensberg – including the Amphitheatre and Royal Natal National Park – giving you a weekend with one of the best views around.

(The Vergezient Lodge and the Zonderntwyvel Barnhouse)
Once you've settled in to your accommodation, you're ready for your weekend of mountainous bliss.
For those of you who are more into the relaxing and recuperating side of things, there is plenty for you to do during your stay. Enjoying a relaxing and peaceful walk whilst taking in the breath-taking views is a favourite of ours. Not only does the scenery provide picturesque backgrounds for your photo opportunities but the fresh air and crisp smell of nature has a way of detoxing and relaxing the mind, body and soul, helping rejuvenate the senses.
We also have a pool available to our guests if the weather permits, you can enjoy a nice cool dip in the pool whilst lazing around for the day. The cosy lounge areas at Drakensberg Mountain Retreat provide the perfect place to relax. Grab one of your good books or a magazine and chill. In winter the lounge and its fireplaces go hand-in-hand with a good book, a blanket and a cup of hot chocolate to pass the time. Other than that, we have some fun board games to make use of, giving your mind a bit of exercise all the while having some good old-fashioned fun.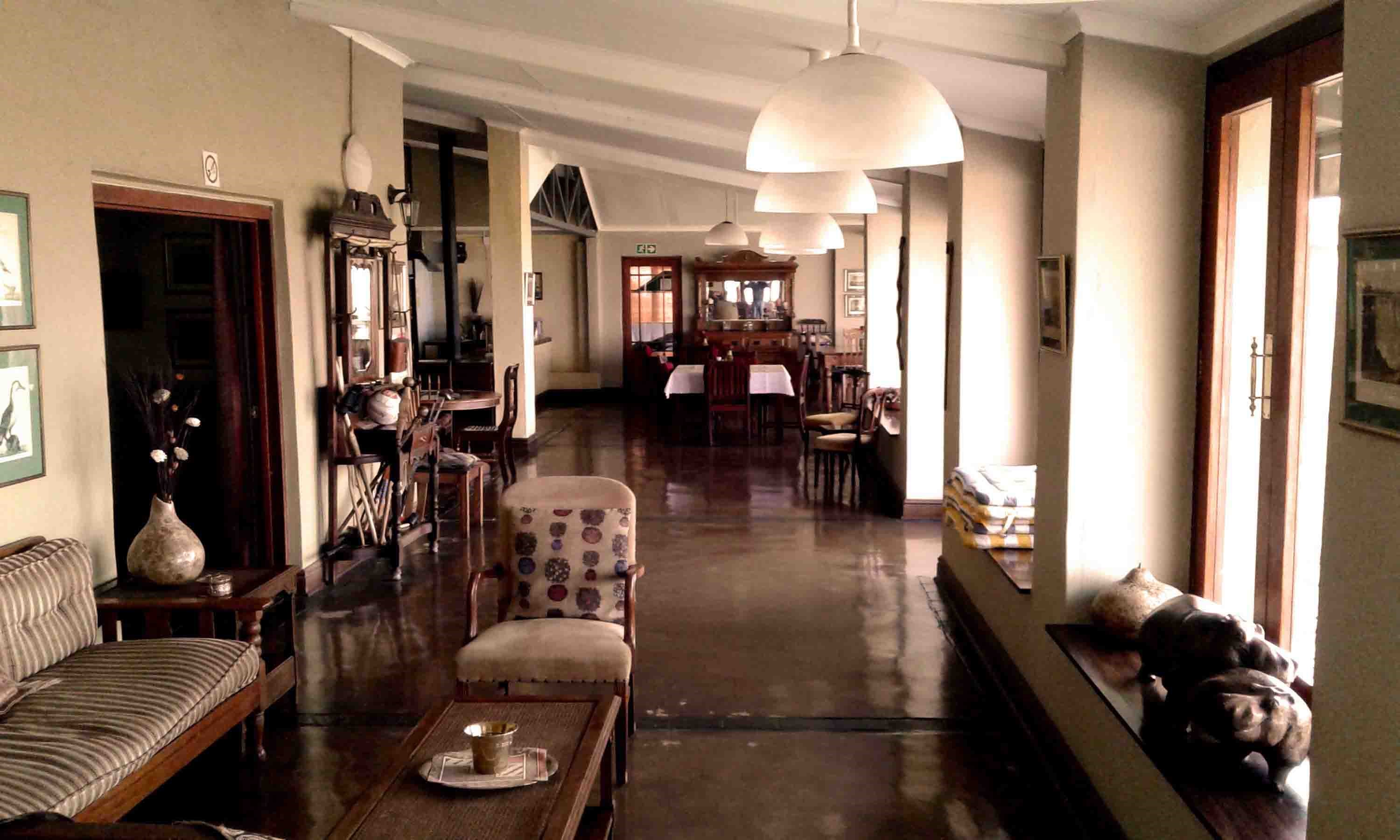 (The Barnhouse Lounge)
For those that are more of the adventurous and energetic type, we have some incredible hiking/walking/running trails for you to choose from as well as some easy strolls for those who consider themselves the "inexperienced."
We have three Day Hike options available to you that are all roughly between 13 and 15km's long and certainly won't disappoint with mesmerising forests, waterfalls, breath-taking views and lush vegetation. If these are a bit to strenuous for you we have two 3 Hour Trails for you to enjoy, taking you to Heldersig Viewpoint or along the Wagon Route pioneered by Piet Retief's Voortrekkers in 1838. If you're more prepared for an easy stroll, you have three to choose from, and don't worry, you will still experience the magnificent views, lush vegetation and fresh air that the Drakensberg has to offer!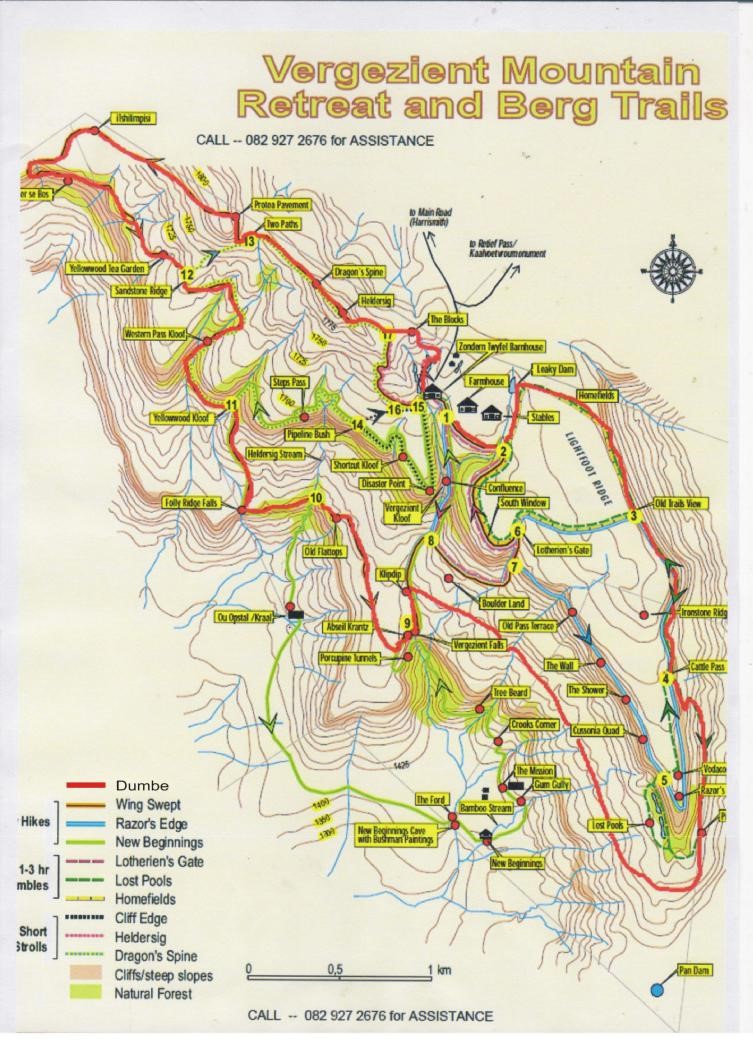 (Our Trails here at Drakensberg Mountain Retreat)
The last day of a long weekend away always seems to put a dampener on a perfect weekend but here at Drakensberg Mountain Retreat we won't let it. If you're staying in the Lodge, wake up nice and early an enjoy a delicious home-cooked breakfast with us while chatting through your weekend with those close to you! Be sure to get your photo opportunity with the picturesque backdrop before hopping in your car to make the journey back home. Those of you staying in the Barnhouse be sure to cook yourself up a proper, full breaky and enjoy the last few moments taking in the views, reminiscing on your trip and making sure it's a holiday you will never forget.
If this has you at the edge of your seat ready to plan your next long weekend away, be sure to get in touch with us to make your booking or fill in one of our online enquiry forms and we'll be in touch!